Income Protection Insurance for Doctors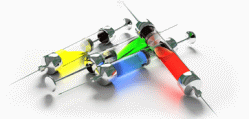 There are a number of special considerations to be taken into account when looking at life and income protection insurance for doctors due to the nature of their occupation.
Income Protection is particularly important for doctors given that their professional income could amount to more than $10 million over 30 years (based on a $200,000 annual income indexed at 3% per year).
NEWS ALERT: APRA forcing changes to income protection policies issued from 1st October 2021.
Agreed Value or Indemnity cover for Doctors?
Note that Agreed Value income protection policies ceased to be issued on 1st April 2020. When they were available Agreed Value income protection policies cost around 20% more than Indemnity policies. Doctors with Agreed Value policies may want to weigh up whether the additional cost is worthwhile.
Under an Agreed Value policy income evidence is provided upfront at application time and the benefit is endorsed or "agreed". The result is certainty as to what will be received at claim time.
The alternative is an Indemnity policy where income evidence is provided at the time of claim. In this case the benefit paid will be capped at 75% of pre-disability income – even if premiums have been paid for a higher monthly benefit.
Some may question why doctors, whose income is likely to be rising over time, should pay the extra premium cost for an Agreed Value policy.
Many doctors are self-employed, or working between different hospitals or clinics, so their income (after expenses) can fluctuate from year to year. Others may receive a lower income while training or on a sabbatical. It is also common for young doctors to take a break while having a family or reduce work hours while sharing the care of children.
If a long-term claim for an illness or injury begins at a time when income has dipped, the amount paid by the insurer up until age 65 could be significantly lower under an Indemnity policy versus an Agreed Value policy.
Go to Compare Insurance Quotes Online to see the cost of current Indemnity policies and ask for the help of one of our advisers in determining which cover is right for you at Get Advice.
Needlestick Cover
Doctors are exposed in their occupation to particular hazards due to their handling of needles and other sharps. Contracting a blood borne diseases such as HIV (Aids) and Hepatitis B and C is of particular concern. Contracting one of these diseases may not result in an immediate disability but may cause a loss of business due to a falloff in patients and/or a change in the type of work performed. Depending on your income protection policy you may not be able to claim under these circumstances.
Needlestick insurance for doctors provides a lump sum payment on confirmation that one of these diseases has been contracted accidentally in a medical occupation. The amount of the lump sum insured should be sufficient to cover loss of income over a potentially prolonged period of time.
Note that some needlestick covers include only HIV (Aids) and do not cover Hepatitis B and C so you need to check the coverage in the Product Disclosure Statement. Some insurers include some limited needlestick cover at no cost in their income protection cover or their disability definition may allow an immediate claim under these circumstances. Some trauma covers also pay a benefit for occupationally contracted HIV (Aids) and there can be a cap on the payout for this across policies.
Go to Compare Insurance Quotes Online to see which products offer a needlestick option or ask for the help of one of our advisers at Get Advice.
Definition of Total Disability
Many doctors are self employed with their income dependent on their hours worked. In this situation their incentive to keep working, or to return to work in a limited capacity, is strong.
There are three types of total disability definition currently offered by insurers:
"Duties" definition – where you must be unable to perform at least one income producing duty or your occupation
"Income" definition – where you must be unable to earn more than 20% of your income prior to disability, and
"Hours" definition – where you must be unable to work more than 10 hours a week.
To receive the full monthly benefit under the "Duties" definition usually requires that you are not working, whereas the "Income" or "Hours Worked" definitions can under some circumstances pay the full monthly benefit even when a small number of hours are being worked or a small amount of income being earned. A potential negative of the "Income" definition is the need to prove a drop in income by way of financial accounts and tax returns, which may be demanding for self employed persons.
For the self employed being able to have a continued involvement in their business can be invaluable. Medical advice would need to support that the injury or sickness continues to prevent a greater return to work. Once there is a more substantial return to work a partial benefit would usually be payable on a pro rata basis.
Go to Compare Insurance Quotes to see disability definitions offered by each product or ask for the help of one of our advisers at Get Advice.
Guaranteed Future Insurability
Doctors can experience large increases in their income from year to year as their business grows or due to changes in qualifications and experience. It is important that the monthly benefit under an income protection policy keeps pace with income earned otherwise at the time of a claim the benefit can be inadequate.
Most income protection policies offer indexation of the monthly benefit to inflation each year (with a corresponding increase in the premium for the extra cover). However increases over and above this usually require completion of another application form and medical underwriting – with the insurer having the right to refuse the extra cover or apply loadings or exclusions if the health of the policyholder has changed.
The Guaranteed Future Insurability option gives the ability to increase the monthly benefit usually by up to an additional 10 to 15% per year without any medical underwriting and with minimal paperwork. This option can either be included at no cost in the cover or there can be additional cost to add the option.
Go to Compare Insurance Quotes to see which products offer Guaranteed Future Insurability or ask for the help of one of our advisers at Get Advice.
Stepped vs Level Premiums
When deciding between stepped and level premiums there are a number of factors to consider and these are covered under in our article Stepped vs Level Premiums – which is better?. However it is clear that the best time to take out a level premium (in both absolute dollar terms and relative terms compared to a stepped premium) is at an age group in the early 30s – this also happens to be the age when many young doctors are embarking upon their careers. As a doctor's greatest asset is the future income flows they will generate and this is what they will borrow against to grow their wealth over time, income protection is an important consideration for young doctors. As any income protection cover taken out at this stage of life is likely to be held long term over the course of a professional career, taking out a level premium is likely to result in significant savings compared to a stepped premium.
The premiums shown onscreen at Compare Insurance Quotes are stepped premiums however if you would like a level premium quote (with projections of level premiums vs stepped premiums into the future) Contact Us or ask for the help of one of our advisers at Get Advice.
To Age 70 Benefit Period
A number of insurers are now offering the ability to take out income protection benefit periods to age 70. While this recognizes the trend in the community to work increasingly past age 65, this may have particular appeal for general practitioner doctors who may expect to be working in their practice in some capacity to this age. Not only will this benefit period provide a longer period of income replacement in the event of a serious disability than would a benefit period to age 65, it will also provide continued financial comfort for those who chose to work through their 60s.
To obtain a quote for a benefit period to age 70 Contact Us or ask for the help of one of our advisers at Get Advice.
Business Expenses Cover
When looking at insurance for doctors who are running their own business, covering business expenses in the event of their inability to work can be crucial. Business expense cover will cover expenses for 12 months up to the insured amount for expenses which are incurred while you are unable to work due to sickness or injury. For a general practitioner doctor one of the important costs may be employing a locum to keep business continuity – some policies allow the shortfall between the locum's salary and the income they earn to be claimed as a cost.
Contact Us to request a quote for Business Expenses cover or ask for the help of one of our advisers at Get Advice.