Get Expert Life Insurance Advice
By completing our online Fact Find you can receive personal life insurance advice from one of our experienced advisers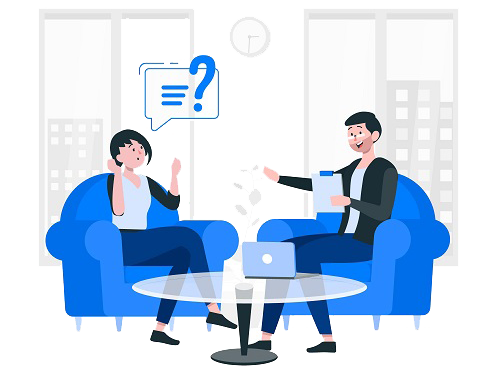 Do you need help with your life insurance needs?
Whether you are taking out life insurance for the first time or reviewing your existing covers, we can help you work out what cover you need and which policy is right for you.
Please note that Insurance Watch does not charge any advice fees.  We use technology to deliver our advice efficiently over the phone or internet.  Your adviser will provide you with a Financial Services Guide which explains the services they can offer and the remuneration they will receive from the insurance companies.
What is Personal Life Insurance Advice?
Personal insurance advice takes into account your personal objectives, financial situation and needs and provides recommendations on type of cover (e.g. Life, TPD, Trauma and income protection insurance), amount of cover and product selection.
In order to provide effective personal advice and act in their client's best interests, an adviser needs to "know their client". We therefore need you to complete our online Fact Find to provide some personal and financial information so that we can assess your situation.
After you have submitted your Fact Find an Insurance Watch adviser will contact you to discuss your insurance options.
What information will I need to provide to receive personal advice?
To give effective advice we will need to collect information (in our online Fact Find) about your:
Personal details
Family members
Assets/liabilities
Income/expenses
State of health
Current insurances
Your insurance objectives
What advice will I receive?
You will receive a Statement of Advice setting out:
Summary of your situation
Your primary objectives
Your Life Insurance Needs
The scope of the advice
Product Recommendations
Remuneration Disclosure
Action to Proceed
When is it important to seek advice on your life insurance covers?
Changes in your personal life may mean that you have inadequate cover. Therefore it is important to seek advice on your insurance needs if you:
Have a jump in your income
Change from being employed to self-employed
Get married or divorced
Have a new child or a child starts schooling
Increase your mortgage or other debt
Set up a Self Managed Super Fund
If you don't review your insurance covers you could be paying too much
If you haven't reviewed your insurance covers in the last 3 to 5 years your premiums may be too high, particularly if you have:
An Indemnity income protection policy and your income has fallen
A policy from a brand that is closed to new sales (e.g. AMP, CommInsure, Asteron)
Automatically accepted indexation increases to your cover every year
Previously been a smoker but have stopped smoking for more than 12 months
Changed to a less risky occupation e.g. from a manual to an office job
Life insurance companies often offer new customers incentives and rewards which are not available to existing customers. So if you don't review your policy at regular intervals you may be paying a "Lazy Tax". While price is important, an adviser can also help you to understand if there will be a loss of benefits if you change policies and determine if this will be in your best interests.