Review your insurer to win an Apple Watch Series 8
Have your say about your Insurance Company to win an Apple Watch Series 8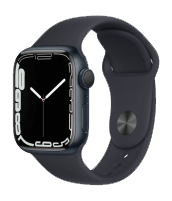 Competition closing 31st December 2023
Review your life insurance company and you will be automatically entered into the draw for an Apple Watch Series 8 41-mm Midnight Aluminium Case with Sport Band and GPS valued at $629.
To enter you must have owned (or been the beneficiary of) one of the following type of policies in the last 12 months (winner will be required to provide proof):
Life insurance
Total and Permanent Disablement (TPD) insurance
Trauma (Critical Illness) insurance
Income Protection insurance
Funeral insurance
Insurance policies held through your super fund are acceptable (the insurer's name will be listed on your super fund's website).
How to Enter:
Our 2-minute online survey asks you to:
Step 1
Rate your insurance company on various aspects of their service
Step 2
Give your view as to their pros and cons
Step 3
Indicate whether you would recommend them to others
The winner of the Apple Watch Series 8 will be randomly drawn from the pool of valid entries submitted.
Only genuine reviews which comply with the terms and conditions should be submitted. The winner will be required to provide evidence of policy ownership and a photo ID in order to claim the prize. A valid email address is required as the winner will only be contacted by email.
Unhappy with your insurer? Insurance Watch provides an online comparison service featuring quotes and policies from Australia's largest life insurance companies.
Apple Watch Terms and Conditions