TAL has announced that they will be closing the BT Protection Plan range to new sales when their acquisition of Westpac Life is completed. This is anticipated to be on 1st August 2022.
Niall McConville, TAL's General Manager statement
Niall McConville, TAL's General Manager of Retail Distribution, stated TAL felt it would be in the best interest of customers and advisers not to offer similar propositions in the retail market.
TAL took the same approach when they purchased Asteron Life from Suncorp in 2019, closing the Asteron Life Complete product range to new sales.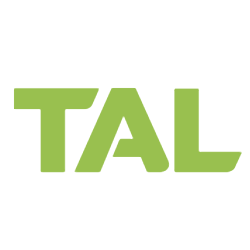 TAL, which is Australia's largest insurer, will maintain its TAL Accelerated Protection range of products as its sole new business offering in the Australian retail market.
This contrasts with the approach of Zurich Australia since acquiring OnePath Life from ANZ. Zurich has taken the decision to maintain both brands, Zurich and OnePath, as open for new business.
Rather than seeing the brands as being similar, Zurich is positioning each brand for different segments of the market so that they complement each other. An upcoming technology update will see a merging of backend systems for both products, which aims to provide cost synergies and improve the consumer experience.
Existing BT Protection Plan clients
Existing BT Protection Plan clients will continue to be covered by the terms and conditions of their existing policies under TAL's ownership.
McConville has indicated that TAL will "ensure the BT Protection Plans retail life insurance product remains relevant and up to date for existing customers, in the same way that we do for TAL and Asteron Life customers today."
Other brands which have disappeared from the retail market over the last six years include CommInsure (purchased by AIA), AMP Life (purchased by Resolution Life) and Macquarie Life (purchased by Zurich).
There is an ongoing debate as to whether these "off-market", or "legacy" brands as they are sometimes called, will over time be subjected to higher premium increases due to a diminishing risk pool and a lack of competitive price pressure.
To check if your current insurance policy continues to be competitive, run quotes from up to 10 currently available insurance brands by clicking below.