How is Funeral Insurance different vs Life Insurance?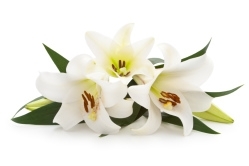 The marketing of "funeral expenses insurance" or "funeral plans" often makes it hard for consumers to distinguish between this type of insurance and life insurance.
There are some similarities between the two:
They both pay a lump sum in the event of your death to your nominated beneficiaries or your estate
You must usually continue to pay your premiums each year to be eligible to receive this payout
If you discontinue the policy there is no amount payable ie these are not savings plans
Premiums also generally increase with age (ie are stepped premiums)
However there are also differences:
The amount which can be covered by funeral plans is typically small (ie $5,000 to $30,000) and only designed to cover the cost of a funeral. Life insurance policies can cover much larger amounts which can not only pay for a funeral but also provide funds to help surviving family members to pay debts, meet living expenses, pay for children's education etc.
Funeral plans usually only provide restricted cover in the first year of the policy which means that a payment will only be made if death is due to accident, not any type of sickness. Life insurance policies on the other hand only exclude suicide in the first year of the policy
Due to automatic acceptance funeral plan premiums are very expensive as they have to build into the price the cost of accepting unhealthy applicants. Because you are required to answer some health questions when applying for life insurance the premiums are significantly lower
Some of the problems with funeral plans/insurance were highlighted in research compiled in 2011 by the Combined Pensioners and Superannuants Association of NSW (CPSA) titled "The $140,000 Funeral: Pitfalls of Funeral Insurance".
Some of the negatives identified were:
Funeral insurance is very expensive. Compared to normal life insurance the CPSA found that the premiums for funeral insurance can cost approximately 10 times more for the same amount of cover. This is contrary to advertising which portrays funeral insurance as "cheap"
There is a high probability, given average life expectancies, that the insured person will pay more than the cost of the funeral over the life of the policy. For example a 50 year old who took out funeral insurance with the two insurers examined by the CPSA would pay between $142,400 and $109,900 in premiums if they lived to age 90 – up to five times more than the payout of $26,200
The CPSA concluded that if your only goal was to provide for funeral costs then you should consider savings, funeral bonds or prepaid funerals
Life insurance policies can also provide a cheaper alternative to funeral insurance. These policies can usually be taken out up until the age of 70 and then renewed until age 99. Life insurance can be tailored to your needs over time – initially you may need a larger amount of cover when your children are young and debts are sizeable but as your needs change over time you may reduce your cover to a smaller amount designed just to cover funeral expenses. To see what the cost of life insurance would be from Australia's major insurers go to…