Bob is a 25 year old qualified carpenter who is a subcontractor to various builders. He is earning $70,000 gross but pays $20,000 in expenses, most which are fixed expenses ie a leased car and leased equipment. Bob rents an apartment and spends the rest of his earnings of $50,000 on living and entertainment expenses. Bob has little in the way of savings.
What if Bob doesn't have insurance?
Bob has a car accident and is hospitalised for one month. He then faces a long and painful rehabilitation process of 12 months to try to regain the use of one of his arms. Even with private health insurance there are medical bills to be paid particularly for physiotherapy and rehabilitation sessions. Bob has no income for 13 months but must continue to pay his lease costs of $20,000 per annum. What little money Bob receives in disability payments from the government won't cover his rental costs. Bob has to move back home and borrow money from his parents. If he doesn't recover the use of his arm Bob will never be able to work as a carpenter again and will have to retrain into a potentially lower paid job.
What Insurances could Bob have taken out?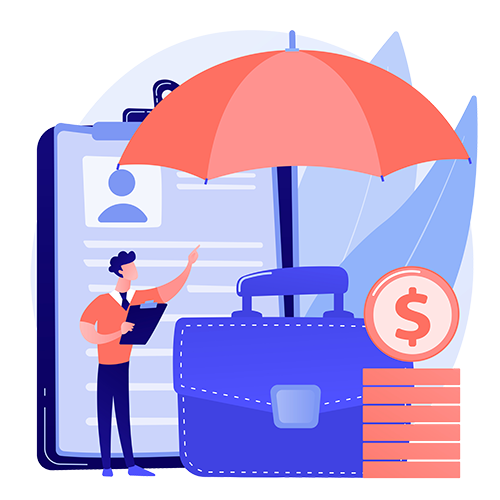 1. Income Protection
Bob could have taken out income protection for 75% of his net income of $50,000 which would provide him with a monthly benefit of $3,125.
As he had no sick leave or savings to fall back on ideally Bob should take out the shortest waiting period of 14 days but this is also the most expensive. Other alternatives would be to take out a longer 30 day waiting period but include an accident option which would begin payments from day one if he suffered an accident or to take out a "Plus" product which includes a benefit payable within the waiting period if he is confined to bed.
Due to his youth Bob should ideally take out an age 65 benefit period as if his injury proved to be permanent and he could not work again in his own occupation he would be paid a benefit for the remaining 40 years of his income earning capacity. He should ensure that the policy is "own occupation" for the whole of the benefit period otherwise he could be forced to return to work in any other occupation he is suited to by his training, education or experience, even if lower paid.
Due to his age Bob should consider a level premium rather than a stepped premium as there is only a small difference in price between the two at his age but over the long term he will pay considerably less if he retains his policy long term.
Other desirable features/benefits:
Claims Escalation/Indexation – so when on claim payments keep pace with inflation
Specified injury benefit – pays a set benefit for certain fractures or injuries
Lump sum TPD benefit – pays a lump sum in event of a total and permanent disability
Future guaranteed insurability – allow increases to cover for certain life events
Severity benefit – increases benefit by 33% if serious disability is suffered
Rehabilitation benefit – incentive payments to retrain in another occupation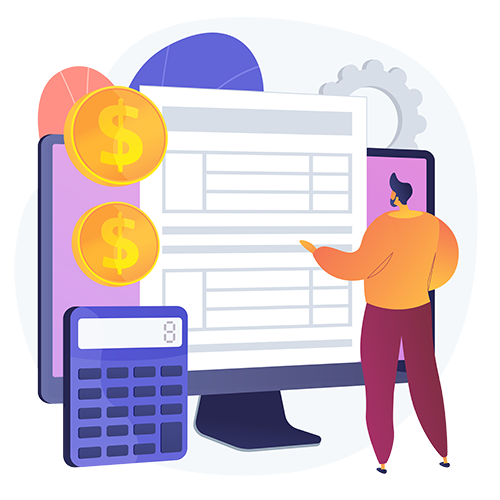 2. Business Expenses cover
As his income protection will not cover his $20,000 of fixed expenses Bob could have taken out 12 months cover for this so that he did not have to meet these expenses out of the $3125 he received from his income protection
3. Total and Permanent Disability (TPD) / Life insurance
Bob could have taken out an amount of $500,000 of TPD cover so that if he was totally and permanently disabled and unable to work again he would receive a lump sum to supplement his income protection payments. This could be used to pay medical expenses, home modifications and even to purchase a house of his own. Although he had no dependants yet to leave a death benefit to, taking out the same amount of life cover while he is healthy provides protection against an unforeseen event causing his health deteriorating in the future and making him uninsurable.
Other desirable features:
Future guaranteed insurability – by including this option Bob will be able to increase the cover on the occurrence on certain life events eg marriage, taking out a mortgage, having children even if his health has deteriorated.
Own Occupation TPD – a more expensive option than Any Occupation TPD but would still pay a lump sum benefit if Bob could no longer be a carpenter but could return to work in a lower paid job.
What if Bob had these insurances?
If Bob's policy had a 30 day waiting period he would normally not be entitled to receive payments until 30 days after his injury (or later depending on insurer processing dates) and so he would might have to draw down on savings or seek support from his family for this period. However Bob's income protection policy included a Bed Confinement/Nursing Care benefit payable within the waiting period so he received a benefit while he was hospitalised for the first month and then his normal payments commenced. After 30 days Bob also started receiving benefits from his Business Expenses policy to cover his lease payments.
As a consequence Bob was able to stay in his apartment and be self sufficient while he recovered. As Bob's income protection policy was own occupation for the whole of the benefit period Bob continued to receive payments from the insurer while he was unable to perform the duties of his own occupation ie carpenter. Bob's policy also included a rehabilitation benefit which meant that if Bob wanted to retrain in another trade the insurer would pay the costs of this. If Bob's injury was permanent and he was not capable of working again and his policy included the lump sum TPD option he could convert his stream of future income payments to a tax free lump sum. If Bob had taken out separate TPD insurance he would receive a lump sum of $250,000 which he could use to supplement the ongoing payments from his income protection policy.